10/01/2020 / By News Editors
---
Spain's military is now running their NATO operations by an obese feminist "Gender Advisor" to "integrate gender perspective" into their operations and missions.
(Article by Chris Menahan republished from InformationLiberation.com)
They claim this is "crucial" to their military operations.
"The primary job of our Gender Advisor is to provide guidance and advise on how to integrate gender perspective into operations and missions," Spain's NATO Rapid Deployable Corps announced Tuesday on Twitter. "This understanding is crucial for the current military operations. #WeAreReady #WeAreNATO"
"The NATO Rapid Deployable Headquarters can be quickly deployed for disaster management, humanitarian assistance, peace support, counterterrorism and high-intensity warfighting," Wikipedia says.
Spain's socialist Prime Minister Pedro Sanchez established a feminist government in 2018 which immediately threw open their borders to virtually unlimited migrants.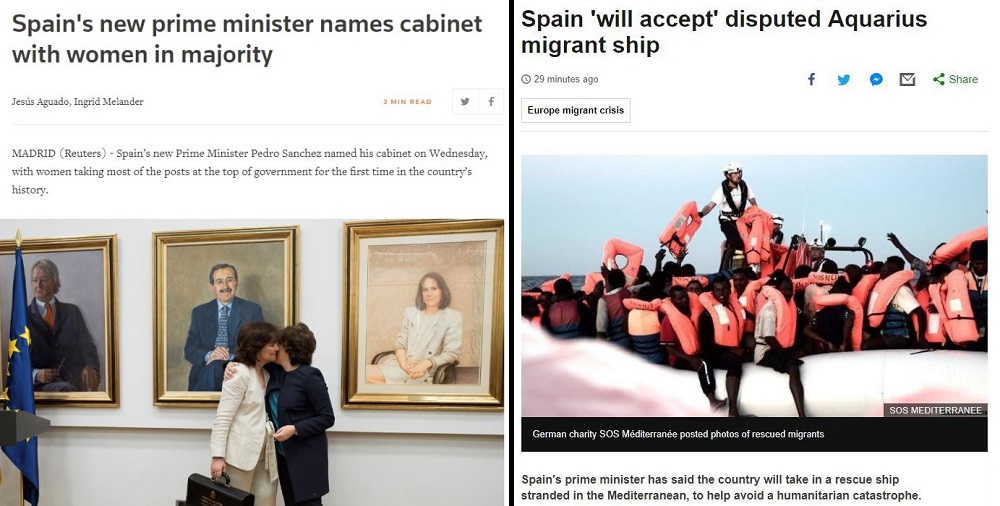 The Middle East Monitor reported last week that there has been a "record flow" of migrants from Algeria to Spain over the past few months.
Read more at: InformationLiberation.com and Gender.news.